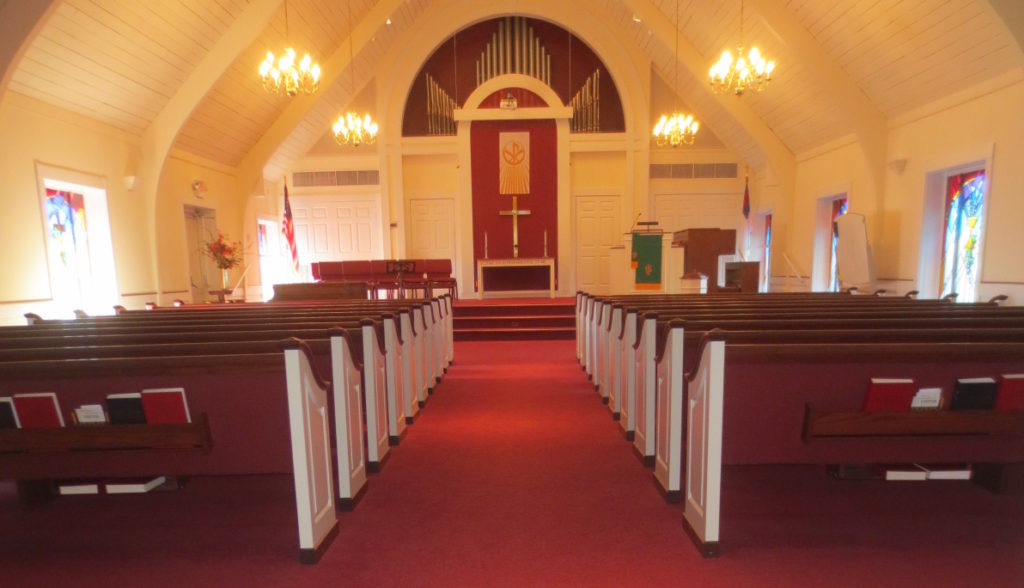 Worship
First, a word about what to wear. On a typical morning, you will find both casual and more formal attire. It's really not a big deal with us, since worship is more about the condition of your heart than the clothes you wear. Dress up or dress down. Welcome!
Sunday school for all ages begins at 9:00am. There are usually two different classes offered for the grown-ups of varying styles and topics. As well, there are classes for our youth: nursery age, pre-school, elementary and middle/high schoolers.
At 10:30am, we gather for worship. You will find that our style is a blend of contemporary and formal. As Johann Sebastian Bach once said, "The aim and final end of all music should be none other than the glory of God and the refreshment of the soul." Our worship service seeks to draw us into the presence of God to experience the joy of our relationship with Him as well as to provide opportunity to hear His still, small voice whispering His love to us.
As for the preaching, you can expect a message that responds to the question some Greeks put to Philip in John 12:21, "Sir, we wish to see Jesus." Jesus is the focus and locus of the Scriptures (cf. Luke 24:27). Likewise, we recognize the truth of this pithy truism: "If you don't know the Scriptures; you don't know Jesus." So, it is Him in His Word we proclaim and unpack. You may call us evangelical. You may call us traditional. But what we really want is to be found faithful.