Northminster is governed by a Board of Elders, called the Session, and the pastor. Elders are elected by the membership to serve three-year terms, with one-third of the members rotating off each year. Activities are organized under committees dedicated to carrying out the church's Mission Statement: "Experiencing and sharing God's love to transform our homes, community and world." These committees are: Worship, Nurture-Discipleship, Christian Education, Fellowship, Property, Missions, Outreach & Evangelism, Stewardship/Budget & Memorials, and Personnel.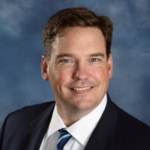 DAVID GARRISON, Pastor
David joined the church as pastor in August, 2017. Previously, he served churches in North Carolina, Missouri, Alaska, Florida and Ohio. He has a M.Div. from Reformed Theological Seminary. He and his wife, Karey, have two children, Peter and Meg. David is passionate about seeing everyone find "more and better life than the've ever dreamed of" (John 10:10) through trusting in Jesus Christ as Lord and Savior.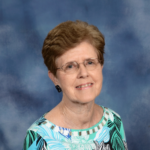 VONNIE RUCKER, Secretary
Vonnie has served as secretary since 1991 and added Treasurer to her duties in 2000. She has been a member of Northminster for most of her life. Before taking this job, Vonnie had experience as a public school teacher, as a bank manager, and in other secretarial positions. She and husband, Harry, are active in the church choir and other areas of service. They have 2 daughters and 4 grandchildren..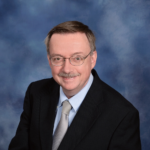 BOB MILLS, Director of Music
Bob has been Northminster's Director of Music since 2008. A lifelong church musician with degrees in music and theology, Bob also has served the church as a pastor, teacher, and author. He is an adjunct faculty member at Liberty University Online and Central Virginia Community College. He and his wife, Marge, have one son, Tim, who is active as a composer.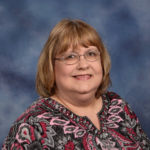 LIZ BOOTHE, Organist
Liz has served as Northminster's organist since 1999. She studied music at Lynchburg College and library science at UNC-Chapel Hill. Liz has served as organist at churches in North Carolina and the Central VA area, has sung in school and community music groups, and also sings in our church choir.. She works full-time as a librarian at Central Virginia Community College. She enjoys reading, traveling, taking cruises, and spoiling her beloved cat Lilli.
We thank God for these faithful leaders
Elders:
George Brine, Sharon Bryant, John Lange, Judy Reyburn, Ron Reyburn (Clerk), Harry Rucker and Anne Wilkins
Superintendent of Sunday School :
Sharon Bryant