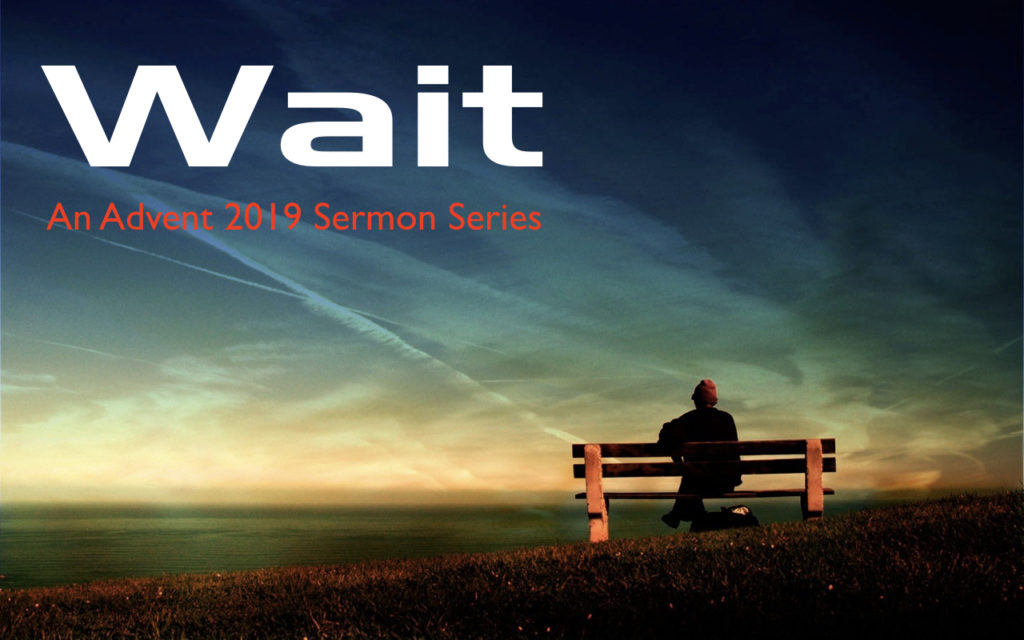 The Christian calendar begins, not with January 1st, but instead with the first Sunday in Advent. It's an interesting decision that the early church fathers made in doing this. Interesting because the Christian year begins not with resolutions and activity, but with waiting. Advent is an intentional season of preparation and pause, a time to reflect and prepare for the celebration of the coming of the Lord's Messiah, Jesus Christ. There is great wisdom in this decision, particularly for our current times. We live in a culture of hurry and rush and activity, the last thing we want or like to do is wait for anything.
By starting the year with a season of waiting, we are invited to settle into a different rhythm of life and living, a rhythm that is ultimately about trust. Trusting in the God who created Time, trusting in the One who has set His plans in motion and will see them through, trusting that there is One who knows and understands more than we do, trusting that He is good and that He is love. Join us as we 'wait expectantly' this Advent Season.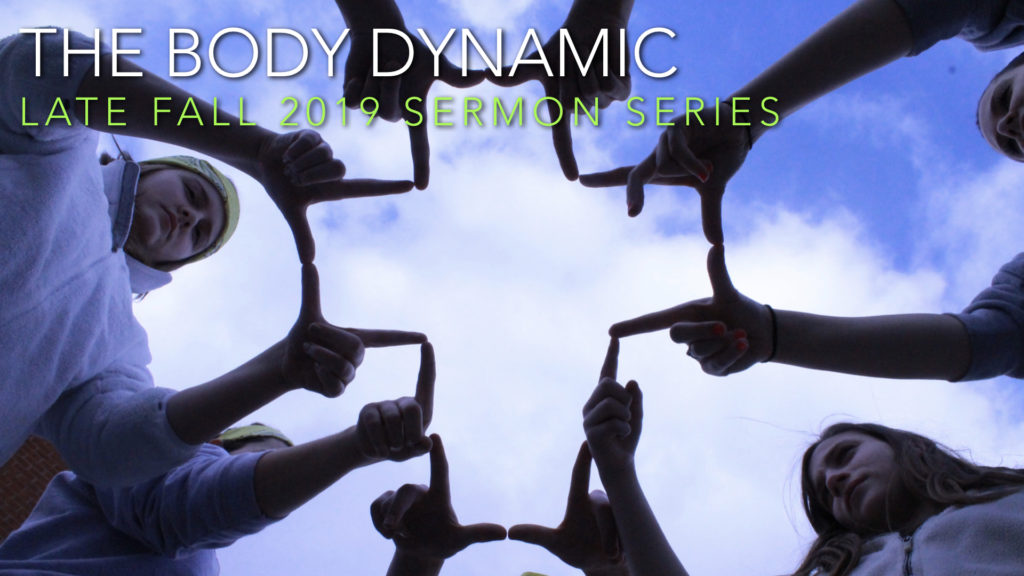 Being a "church" means being part of a community of faith. But as long as there are people involved, it's going to be messy. And yet, for the past two thousand years, the church has been God's means of reaching the world with the hope and life of Jesus Christ. So what does it mean to be "the Body of Christ?" How do we be in community with others? What defines us as a community? These are just a few of the questions we'll be exploring over the course of this series.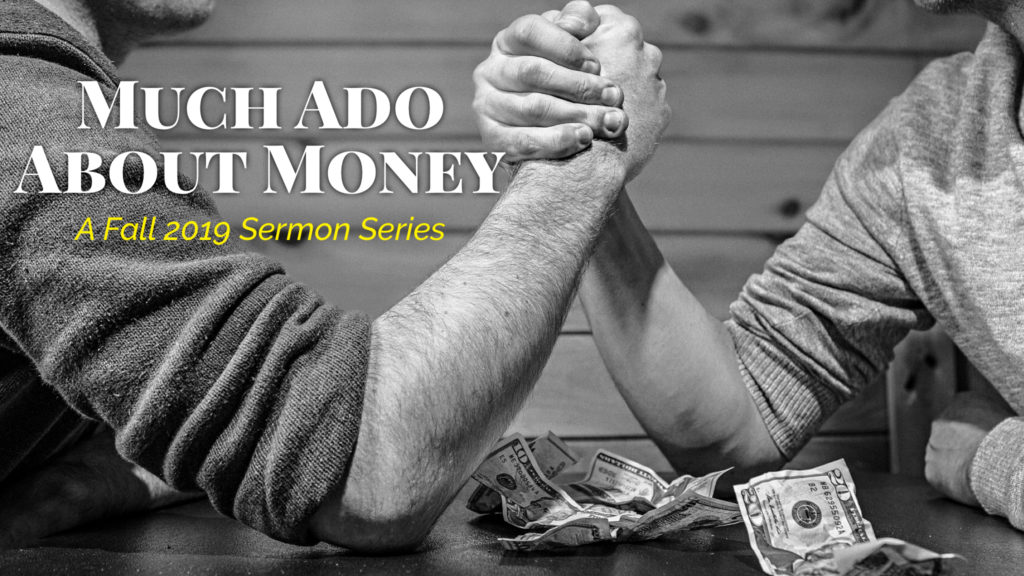 Over the past several weeks, the national news has been increasingly dominated with talk of a possible recession on the horizon. The slightest increase or decrease in the stock market makes instant headlines. With the obsession our culture has with money, along with the large amount of time that Scripture spends talking about finances and personal possessions, it is appropriate that we work through a series on financial stewardship. The first half of this series will focus on what the Bible says about money in general and the second half will look at helping us develop a biblical concept of giving.
Sep 1, 2019

Faithful Prayers

Aug 25, 2019

Patience is a Virtue

Aug 18, 2019

Three Fingers

Aug 11, 2019

Faith is not a Formula

Aug 4, 2019

War Within & Without

Jul 28, 2019

Pure Wisdom

Jul 21, 2019

Tongue Tied

Jul 14, 2019

Work It Out

Jul 7, 2019

Love Mercy

Jun 30, 2019

Discrimination, Distinctions and Discernment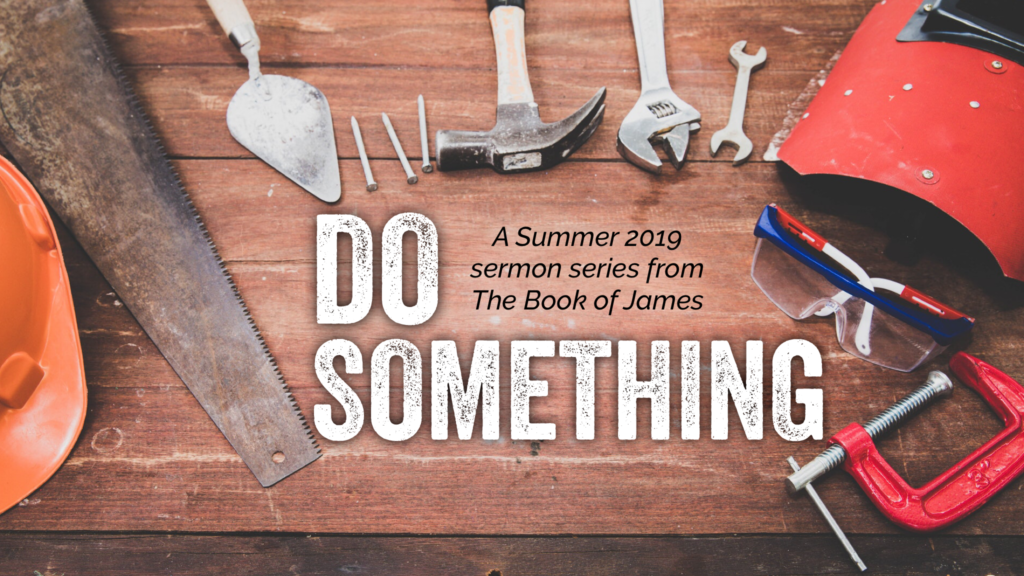 James is a fascinating book, because he's dealing with an issue that probably doesn't surprise us – Christians who forgot how to be, well, Christians. They just weren't "doing" what they were supposed to be doing. That's something we see happening around us all the time, and is probably something you've struggled with in your walk with the Lord as well. But for us to struggle with that after 2,000 years of Christian history isn't really surprising. What is surprising is that James found Christians of his day and age struggling with it. Why? Because James wrote his letter barely a decade after Jesus Christ died on the cross and was raised from the dead! Hardly ten years had passed, and Christians were already forgetting how to be, well, Christians. This incredibly pastoral letter from James is a call for Christians to get in the game.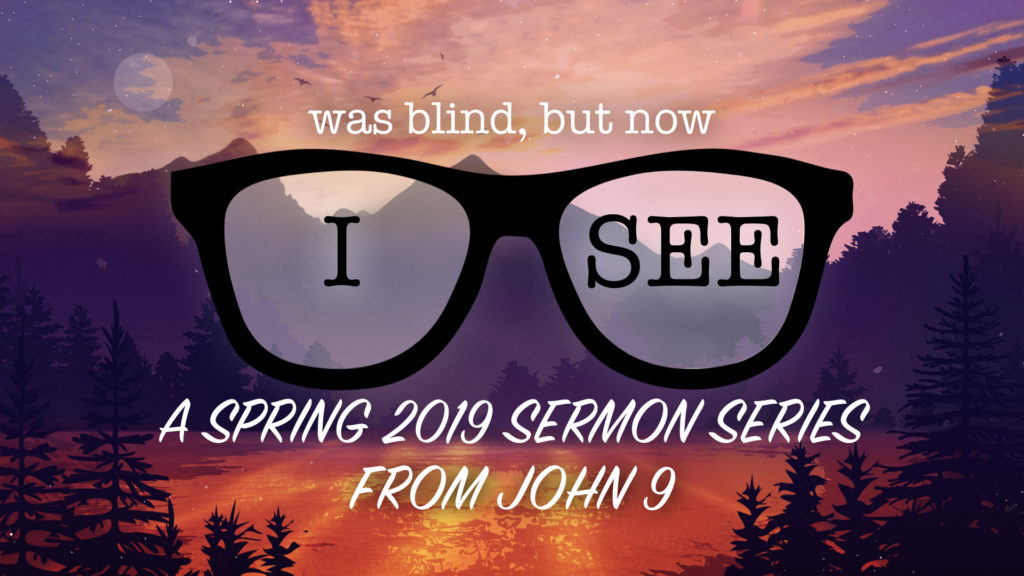 Throughout his Gospel, John is constantly bringing forward a contrast between light and darkness, belief and unbelief, and sight and blindness. Sometimes John talks about these themes individually (such as John 1:5). Often, these three contrasts are brought together (take, for example, John 3:16-21). In John 9, he weaves these contrasting themes together into one of the most compelling stories in in his Gospel and in Scripture.
Over the course of the season of Easter (which runs from Easter Sunday through Pentecost), we'll be exploring the richness of the story of the man born blind. In this story, John contrasts a man who was born physically blind yet could see better than anyone else with people who could physically see but were actually blind. Along the way, we'll explore why bad things happen, how to find healing in Jesus, the power of a changed life, the importance of the sabbath, family matters, how to defend your faith, and what it really means to believe and see.
Apr 21, 2019

Out of Darkness, Light! (Psalm 22)

Apr 14, 2019

When We Rejoice (Psalm 118)

Mar 31, 2019

A Trust That Never Stops (Psalm 27)

Mar 24, 2019

When We've Messed Up (Psalm 51)

Mar 17, 2019

Approaching the Unapproachable (Psalm 139)

Mar 10, 2019

The Problem with Prayer (Psalm 1)

Mar 6, 2019

Ash Wednesday – Springtime for Your Soul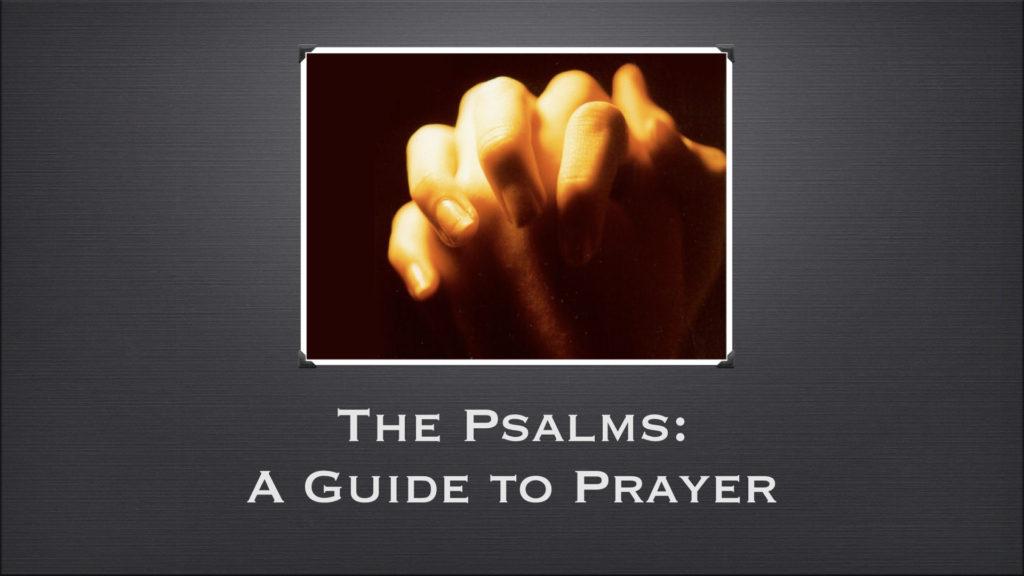 Lent is a season of intentional reflection and prayer. Much as we practice the annual ritual of "spring cleaning" in order to clean up the dust and cruft that's built up in our homes and yards over the course of the past year, Lent is the opportunity to do that with our souls. And there's no better guide to help us with this than the prayer book of the Hebrews – the Psalms. Over the course of this series, we'll look at the problem of prayer, how to approach the Inapproachable, how to pray when we've done wrong, how to cultivate a trust that never stops, how to pray when there is no hope, and what rejoicing really looks like.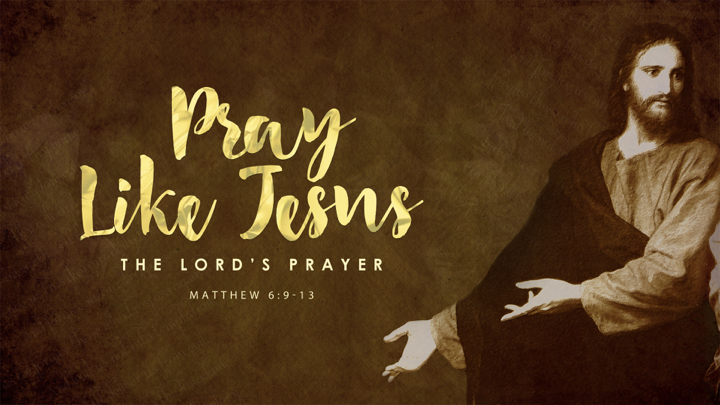 Just as with physical health, our spiritual health takes intentionality and commitment, and it begins with prayer. Prayer is a funny thing — most everyone has prayed at some point in time since they were a little child, and yet it's also the one thing I hear that people struggle with more than most anything else. In fact, at one point even the disciples had to ask Jesus to teach them to pray (Luke 11:1). On Sunday mornings through the season of Epiphany, we'll dig deeply into The Lord's Prayer – a prayer we all say every Sunday, but many of us don't fully understand what we're saying about or asking of God. If you, like the disciples (and most of us if we're honest), are looking for someone to teach you to pray, or maybe you could use some encouragement in your prayer life, may these sermons bring you some encouragement.