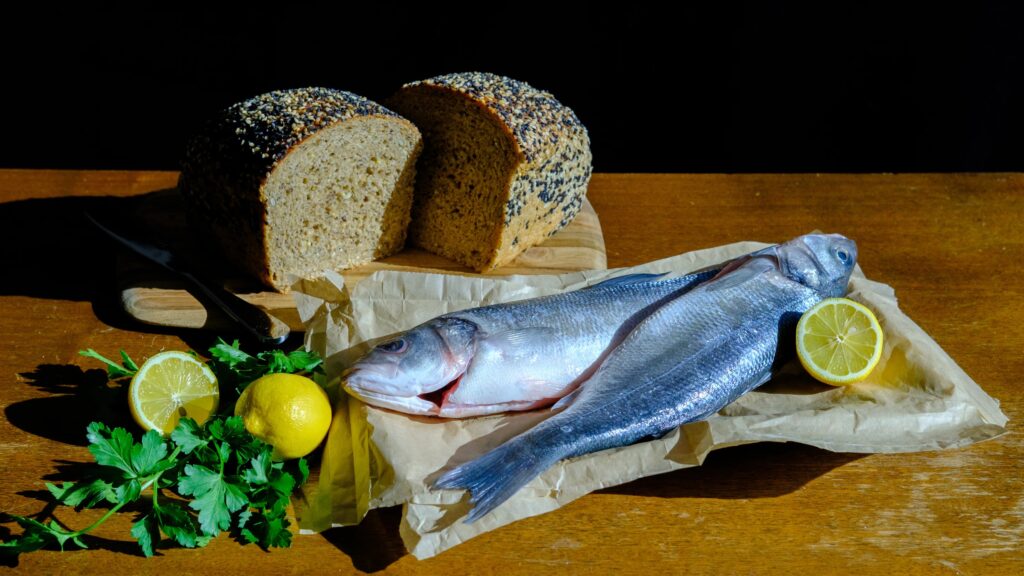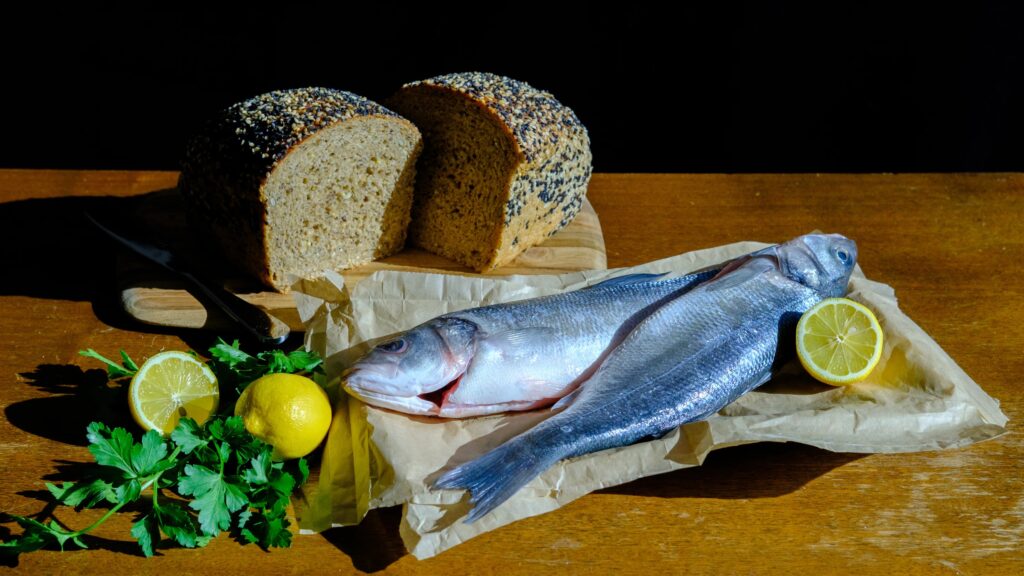 Jesus then took the loaves, and when he had given thanks, he distributed them to those who were seated. So also the fish, as much as they wanted. And when they had eaten their fill, he told his disciples, "Gather up the leftover fragments, that nothing may be lost." So they gathered them up and filled twelve baskets with fragments from the five barley loaves left by those who had eaten. When the people saw the sign that he had done, they said, "This is indeed the Prophet who is to come into the world!" — John 6:11–14
I heard of a preacher recently who, when talking about the miraculous feeding of the 5,000 in the Gospels, asked if it really mattered if this was an actual miracle where Jesus took 5 loaves and 2 fish and managed to feed 5,000 people with it, or whether he simply inspired the crowd to share what they had with each other. The preacher's point was that the real miracle wasn't the method, but the end result. What matters is that Jesus provided for the people; it doesn't matter if it was supernatural (the multiplication of the loaves and fishes) or inspirational (motivating the people to share what they already have with each other).
However, I think the means is equally, if not more, important. Of course the point is that Jesus provided for the people's needs, and he'll provide for yours, too. But the question of whether he did so miraculously or inspirationally is crucial. If it's merely the latter, then Jesus is simply really good at motivational speaking. He pretty much gave the best TED Talk ever on the importance of sharing with others. That's impressive, but have you watched a TED Talk before? They're all impressive. The thing is, that isn't how the Bible talks about Jesus. Do these passages sound like they're describing a really good motivational speaker?
He is the image of the invisible God, the firstborn of all creation. For by him all things were created, in heaven and on earth, visible and invisible, whether thrones or dominions or rulers or authorities—all things were created through him and for him. And he is before all things, and in him all things hold together. — Col. 1:15–17

But in these last days he has spoken to us by his Son, whom he appointed the heir of all things, through whom also he created the world. He is the radiance of the glory of God and the exact imprint of his nature, and he upholds the universe by the word of his power. — Heb. 1:2–3
And commenting on this event to the disciples, Jesus himself explains,
"Truly, truly, I say to you, it was not Moses who gave you the bread from heaven, but my Father gives you the true bread from heaven. For the bread of God is he who comes down from heaven and gives life to the world." They said to him, "Sir, give us this bread always." Jesus said to them, "I am the bread of life; whoever comes to me shall not hunger, and whoever believes in me shall never thirst." — John 6:32–35
The divine power and might of Jesus is what makes his provision so wondrous and incredible. And it really isn't even that Jesus provided bread and fish for the people — it's that Jesus himself is the provision for the people. Jesus is the bread of life. Jesus is what we need. Whatever it is we're wanting or needing, Jesus is both the means and the ends of our provision. When we cry out to the Lord in need, He has the power, authority and ability to literally move heaven and earth to meet our needs. Nothing is impossible for him, no matter how unlikely it might seem to us.
Does it matter whether the miracles of Jesus are actual supernatural events or just powerful motivational moments? You bet it does. The supernatural aspect of this miracle shows that Jesus not only meets our physical needs, but our spiritual needs as well. I don't know what you need today, I don't know what the emptiness or brokenness is in your life or in your heart. But I do know that when you turn and cry out to Jesus, He will meet you in your need with himself. He will provide for you in ways you can not dream or imagine, ways that might very well defy explanation and reason. He will provide for not just what you think you need, but what He knows you need as well. He will care for your person, and for your soul. He truly is "the Bread of Life."
Blessings,
Rev. David Garrison
Read more...
---