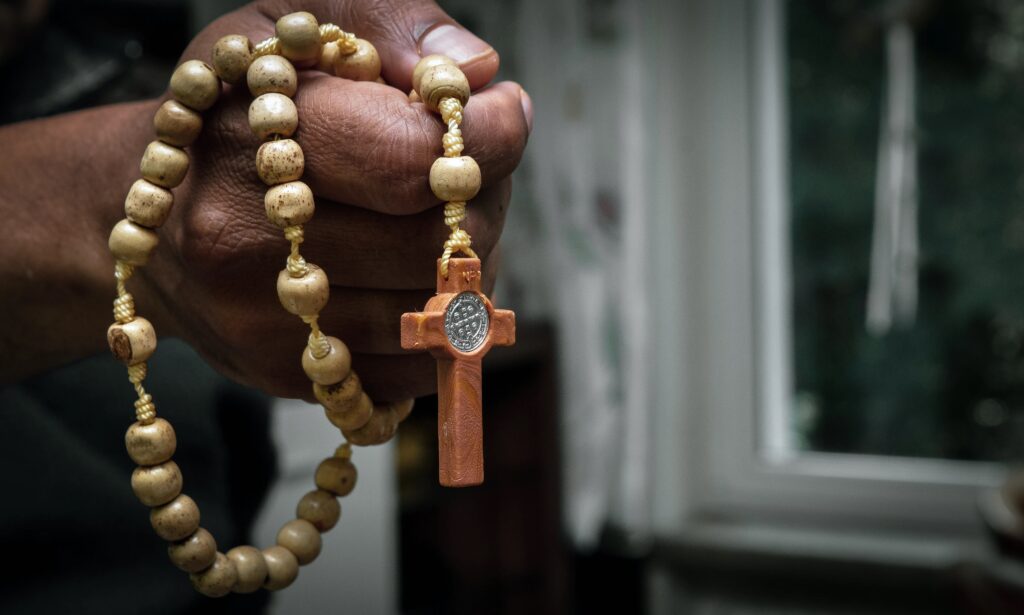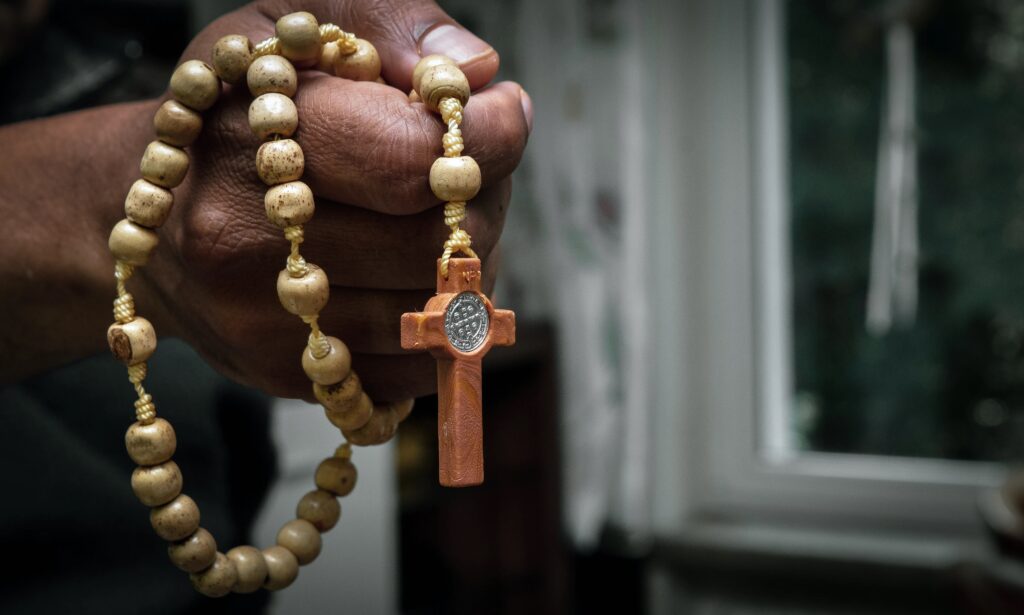 "For if you love those who love you, what reward do you have? Do not even the tax collectors do the same? And if you greet only your brothers, what more are you doing than others? Do not even the Gentiles do the same?"
— Matt. 5:46-47
There's a prayer that pops up in my daily devotional (Seeking God's Face by Philip Reinders, if you're interested) every few days: "for God to equip us to serve in uniquely Christian ways in the public arena." Praying for God to help us to serve in "uniquely Christian ways" seems such an obvious and unnecessary thing, doesn't it? And yet, over the past several months, this particular prayer has needled away at the back of my mind.
The hard truth most of us probably don't want to admit is that there is very little that is "uniquely Christian" in how we go about our daily lives. When it comes to living as a Christian, long as we're generally nice to others, basically good in most respects, and overall relatively happy and content in our lives, we figure we're doing pretty good. And there's nothing wrong with any of those things. Most every person should attempt to live that way. But that's just the thing. Most every person does live that way. There is nothing wrong with that, but there's nothing uniquely Christian about it either. If that's the extent of our witness, of how we represent the hope and joy of the Christian life to others, it's not all that surprising that people aren't interested in learning more about the good news of the Gospel of Jesus Christ.
It's pretty clear from Scripture that there is supposed to be something about how we live our lives that is fundamentally and uniquely different from how the rest of the world lives. Consider what Paul writes: "Now this I say and testify in the Lord, that you must no longer walk as the Gentiles do, in the futility of their minds." (Eph. 4:17) For the Hebrews, there were only two kinds of people: Hebrews and Gentiles. "Gentile" is simply a name for someone who is not Hebrew. But when Jesus and Paul, and the other New Testament writers, use the term, it's more helpful to think of it as "people who don't believe in Jesus." So Christians aren't supposed to live their lives the same way non-Christians do. But what does that look like? Paul continues, "put off your old self, which belongs to your former manner of life and is corrupt through deceitful desires, and to be renewed in the spirit of your minds, and to put on the new self, created after the likeness of God in true righteousness and holiness." (Eph. 4:22-24)
What does living and serving in uniquely Christian ways look like? Pretty much every book of the New Testament talks about this, but a great place to start is the Sermon on the Mount in Matthew 5-7, a portion of which is quoted above. In summary, Jesus says that a uniquely Christian life is one that seeks reconciliation with others, honors the image of God in all people, is a person of their word, turns the other cheek instead of seeking retribution or revenge, loves their enemies, gives generously to those in need, seeks God in all things without flaunting their faith in front of others, radically trusts God in the present and in the future, focuses first on personal holiness rather than judging what's wrong in others. There's obviously a lot of nuance in what Jesus says that I just skipped for the sake of summary, but you get the gist. Another great place to continue your study of what it means to live and serve in uniquely Christian ways is to read the rest of Ephesians 4, which we looked at in the previous paragraph. Start with Ephesians 4:17, and read through the end of chapter 5.
As followers of Christ, our lives ought to be fundamentally different than those who don't follow Christ. Peter writes, "…in your hearts honor Christ the Lord as holy, always being prepared to make a defense to anyone who asks you for a reason for the hope that is in you; yet do it with gentleness and respect, having a good conscience, so that, when you are slandered, those who revile your good behavior in Christ may be put to shame. For it is better to suffer for doing good, if that should be God's will, than for doing evil." (1 Pet. 3:13-17) Our very way of interacting with others and the world around us, the love we extend to each and every person, the faith we hold on to, the hope that secures us, should be captivating and intriguing to those who don't know Jesus. We are called to be different.
Take some time to look at yourself and your life. How are you serving and living in uniquely Christian ways? What might need to change so that you reflect Christ more clearly and brightly to those around you. These are great questions for any Christian to ask, at any point in their walk with the Lord.
"You are the light of the world. A city set on a hill cannot be hidden. Nor do people light a lamp and put it under a basket, but on a stand, and it gives light to all in the house. In the same way, let your light shine before others, so that they may see your good works and give glory to your Father who is in heaven."
— Matt. 5:14-16
Blessings,
Rev. David Garrison
Read more...
---